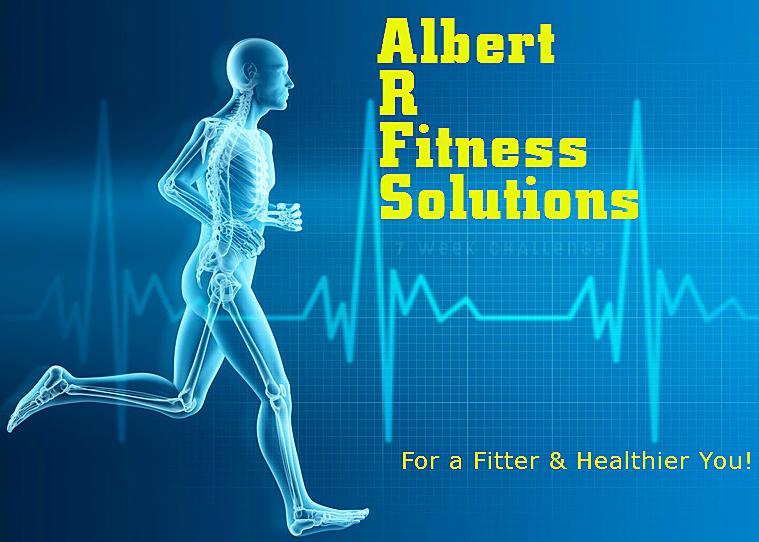 Welcome to the ARFS Fitter Crew Newsletter

Please note this is an older version of the newsletter. The newsletter is now published Monthly. The format has also changed from the version you see listed below.
Welcome to your Fitter Crew Newsletter! 
Here is this week's issue! Enjoy and if there is anything you would like to see in the newsletter please reply and let me know. This newsletter is for and all about you!
Remember if you ever have any questions about anything you see in the weekly newsletter please email me. I did reply to each and every email that is sent to me. You are so important to me! Oh now I will let you get into this week's issue!
Here is to a Fitter and Healthier you!
Yours in health and fitness,
Albert R
Nope, it's not true
Certain fitness myths just won't die.

These lies are passed from one person to the next, a little piece of misinformation that sets you up for failure.

Maybe you've heard one or two…

There's the one about sit-ups melting off belly fat. (Sorry, folks, spot reduction is a myth. You've got to burn the fat from your body as a whole.)

Then there's the one that says that the faster you perform an exercise the better, even at the expense of form. (Ouch! This is an invitation for injury. Never ever sacrifice form for speed.)

There's even one about recovery days not being necessary. (It's actually vitally important to your recovery and fat loss to take rest days.)

But of all the fitness myths out there, the one that offends me the most is the idea that long, slow cardio sessions are the way to lose fat.

So many people waste their time and effort on this one. Do you?

In reality, short intense workouts that incorporate resistance training with challenging bouts of cardio will burn fat much quicker than a long, steady cardio session.

Who doesn't love to save time?

If you are still plodding away on the treadmill 60 minutes at a time then you are spending more time to get half of results.

Allow me to introduce you to a little technique called HIIT.

High-Intensity Interval Training is an exercise strategy that improves performance with short training sessions. These sessions involve a warm up period, several short, maximum-intensity efforts that are separated by moderate recovery intervals, and a cool down period.

The addition of explosions of speed into your comfortable pace will increase your power, muscle tone, speed, strength, endurance and best of all it allows you to burn more calories.

There you have it—all you need to know to take your workouts to the next level.

Do you have questions about using HIIT to get better results? I would love to hear from you.

Contact me and I will schedule a time we can talk to strategize the quickest and most effective route to meeting your fitness goals. Here is to a fitter and healthier you!
Is Being Grateful Good for Your Health?
Life gets hard. Sadly, the rigors of day-to-day living often make itseem harder. A cross word at the office; a ding in your door in the parking lot; a coffee stain on your new jacket; these "tragedies" -- when they descend relentlessly on you -- may create stress and negatively affect your health. How can you combat them? The cure is really quite simple: discover gratitude.
Continue reading "Is Being Grateful Good for Your Health?"
Easy Apricot Chicken
This delicious recipe for Easy Apricot Chicken is a quick and simple dinner that's filled with fiber and protein. Dinners like this will get you well on your way to transforming your body. Pack the leftovers for a wholesome, fat burning lunch. Servings: 4

Here's what you need:
1/2 cup fruit-only apricot preserves

1/4 cup coconut aminos

1 Tablespoon apple cider vinegar

2 teaspoons grated fresh ginger

1 garlic clove, minced

1/4 teaspoon sweet paprika

450 gram or 1 lb organic chicken tenders
In a medium skillet combine the apricot preserves, coconut aminos, vinegar, ginger, garlic and sweet paprika. Place over low heat and mix often for 4 minutes. Rinse the chicken tenders and place in a baking sheet. Pour the apricot mixture over the chicken, and place in the fridge for 20 minutes.

Turn on the High broil. Line a rimmed baking sheet with foil. Place a wire rack in the center of the sheet and arrange the marinated chicken in a single layer. Place in the oven on the top rack. After 5 minutes, use tongs to flip the chicken. Return to the oven for another 5 minutes. Allow the chicken to blacken slightly.
Nutritional Analysis: 215 calories, 1g fat, 91mg sodium, 14g carbohydrate, 1g fiber, and 27g protein

Motivate your friends, family and co-workers! Use the "refer a friend" link below to forward this newsletter and subscribe your friends.
Questions For Albert R
Do I have to wait for the next 7 Week Challenge start and What is Different?*
In the past my clients would have to wait until the next session of the 7 Week Challenge started. This was not ideal for many because it just did not fix into their lifestyle. I would receive many requests asking if it is possible to book with me and do the 7 Week Challenge without waiting for the next session. So now anyone can book in for the 7 Week Challenge at anytime.
The start anytime has been well received and fits perfectly into my belief that being a fitter and healthier you is all about you. Everyone is different and therefore everyone's journey is different. You should not have to wait to be fitter and healthier.
You also get access to my exclusive ARFS Social Hub so they can interact with others. The Social Hub is way more then a forum it really is a social platform where you can post video, photos and even have your own blog. It is a great scoal experience with like minded people. Feedback from the ARFS Social Hub has been extraordinary. Clients love it and have stated it really help them stay on track.
Also an feature the keeps getting better is my Fitness Rewards program. All clients received point which in turn can be exchanged for rewards like Heart Rate Watches, Gift vouchers and other awesome rewards. I have had a few clients who earned a $500 Make over and photo shoot!
Thank you so much for asking. If you have any questions please feel free to ask! Don't worry if I use your question here I will not use your name unless you give me permission to do.
 * The 7 Week Challenge has been changed to Body Ovation®. Please see the YOUR WAY PLANS for more details.

Shop Smart
Here's a quick tip that will save you many unwanted calories…

Never go grocery shopping on an empty stomach. Eat a small, protein-based snack right before you go.

If you go on an empty stomach, you'll end up with a cart full of bad decisions and regrets.

Also, avoid the chips and candy isle and stick to the outskirts of the store where fresh food such as produce, dairy and meats are displayed.
Give the Gift of Health and Fitness
Did you know that you can give the gift of health and fitness?
Gift certificates are a great gift idea that are suitable for everyone or any occasion. 
So why don't you give a loved one the gift of good health for their birthday, Christmas or any other special occasion
Give the gift that keeps giving with a ARFS Gift voucher! The best part is you do not have to go out or wait for the Gift voucher in the post as our gift voucher are emailed to your loved one or email to yourself so you can hand deliever the gift!
Check out our GIFT VOUCHERS here!
Please remember it is important that before beginning any diet or fitness regime, you consult with your health care professional to ensure that you are mindful of your current health and any restrictions that are appropriate for you. You should immediately seek medical attention if there are any unanticipated changes to your physical condition at any time.